| | |
| --- | --- |
| | Work Cell Environment Sub-Class 1 |
---
Work Cell Environments are those areas of real estate where product operations are performed, whether they are of a manual / passive nature ( eg: inspection) or a dynamic nature, involving automation and handling / transferring of product. The importance of highly clean work cell environments within the sub-class 1 category is essential for advanced technology development and manufacturing production of nanoscience circuitry.

As an OEM turnkey supplier of custom "mini-environments," FALA Technologies has placed an emphasis on the importance of mini-environments within the Integrated Work Cell as a whole. While traditional mini-environments of a free-standing design can provide quick solutions for an inspection operation or serve as a canopy for an existing tool, to address future process requirements, the subject of Integrated Work Cells must reach beyond that and focus on particle generation and control; much as the concept of "cluster tools" has shaped the architecture for high vacuum system equipment design.

In support of this, FALA Technologies works in close collaboration with SEMATECH International and its member companies to extend performance of work-cell environments. Some key areas which may have potential value to your applications are reflected below:


| | |
| --- | --- |
| | Work cells for high vacuum and atmospheric applications |
| | Conceptual Packaging (Aerodynamics) |
| | Integrated, Custom, Front-End Design |
| | Fan / Filter Modules |
| | End-Effector (Robotic Gripper) Considerations |
| | Contact Materials |
| | Particle Generation Reduction |
| | Special Handling Considerations |
| | Particle Distribution and Control |
| | Other Considerations: Electro-Static & Temperature Control |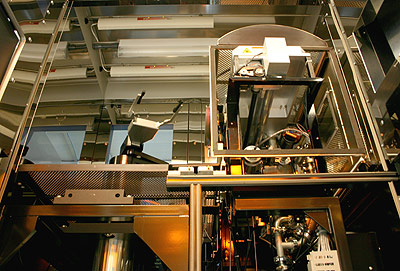 Interior of front end work cell installed at International Sematech in Albany, NY.